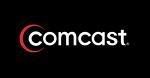 Here's something we should see more often: the city of
Los Angeles is suing Time Warner Cable
based on its inability to comply with the required agreements.
That includes "(TWC) failed to live up to its part of the franchise cable agreement requiring that a company answer subscribers' calls within 30 seconds and begin repairs of service interruptions within 24 hours of notification in 90% of its calls for service."
And...
"(cable / internet service was ) so intermittent and inferior in quality that it was not much better than no service at all."
Lets see how this turns out
via [Engadget]