Web based applications are nothing new, but each day new and improved apps pop up.
If you frequently need word processors, then you should try Adobe's
Buzzword
, what they call the "First
Real
Web-Based Word Processor" and check everything it can do, and the attention to details in its amazing user interface.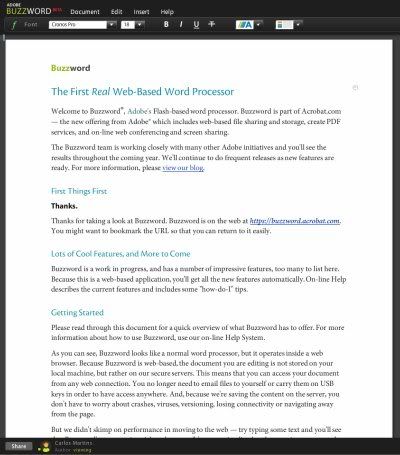 For me, Google Docs is more than enough, but if you don't mind Flash, then this
Buzzword
may soon be your preferred word processor.